TECHNOLOGY
TRACKING
SHOPPERS
TECHNOLOGY
TRACKING
SHOPPERS
In a changing retail environment, location intelligence and audience insights have become essential for retailers who want to maximise the performance of their store networks and retail strategies. Popertee is a machine-learning tech platform that works with brands, retailers and landlords to give deep insights into consumer behaviours around a physical space.
Founded in 2016 by CEO Lucinda Kelly, Popertee, has grown from its beginnings as a business which connected brands with spaces for short-term marketing and retail campaigns into a data platform that profiles spaces and tracks, measures and analyses shoppers. Having launched its data platforms in early 2019 Popertee is getting strong market traction and has completed campaigns for several global brands and retailers.
Kelly explains: "New retail strategies require accurate data insights to identify, compare, lease and optimise the value of retail spaces and ROI for both landlord and tenant. We combine mobile phone, behavioural, application and social media data sources with proprietary algorithms to offer location data and audience insights at a 50 metre radius to any physical space.
It offers two main products. Popertee Discover provides an advanced location intelligence feature which combines telco, geo-spatial, social media and other data sources to understand unique footfall figures and segmented demographic insights within a 50-metre radius of any shopping environment, physical store or address in UK.
Popertee Measure enables brands, retailers and marketers to evaluate the success of marketing and event campaigns and create a seamless connection between the physical and online world. It uses onsite devices to track audience metrics (unique visitor footfall, demographic insights, visit frequency, dwell time, affluence, visitor origin and interests) within a 5m-30m detection radius. All data recorded by these devices are delivered to the client on their own Popertee dashboard and is fully GDPR compliant.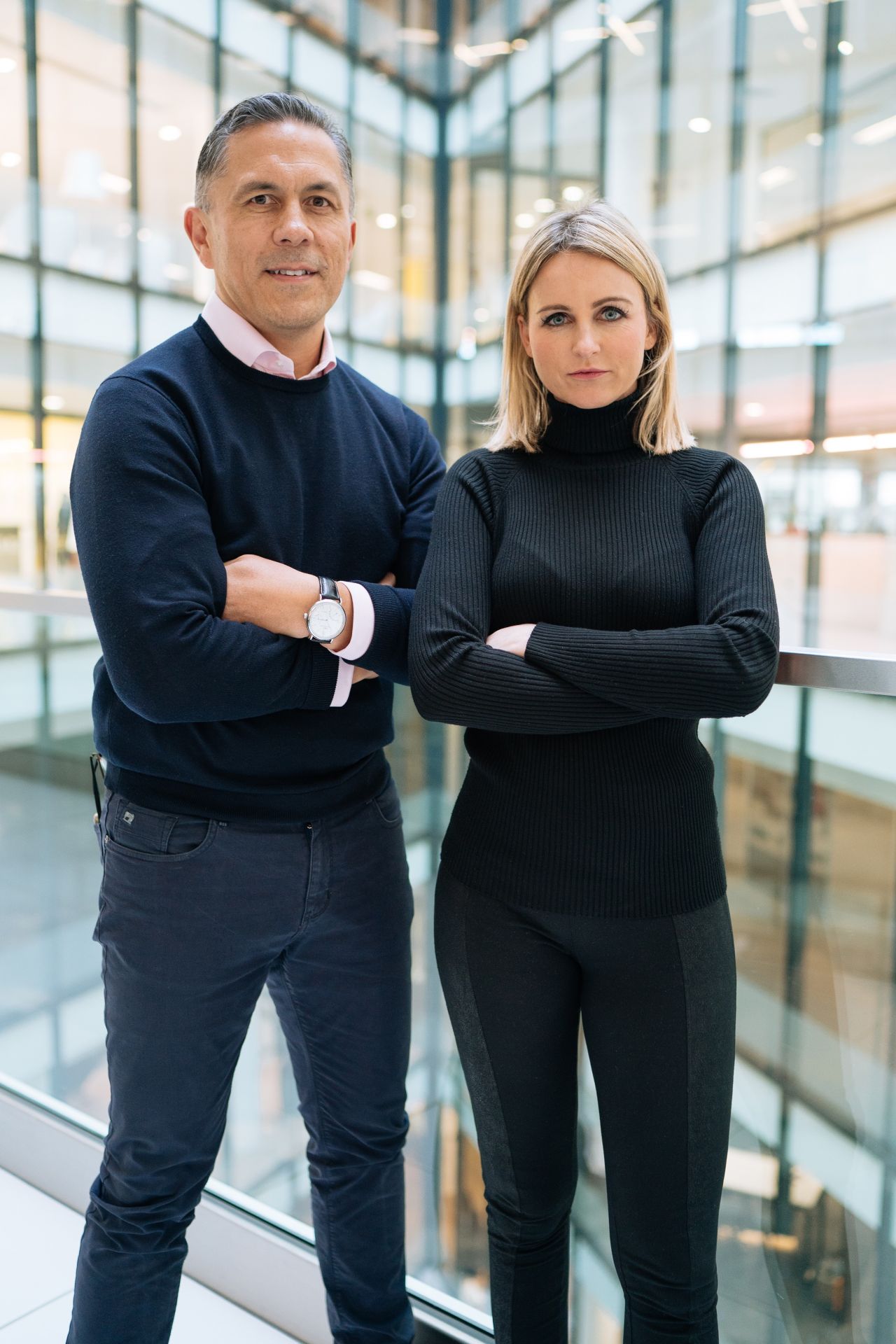 CEO,

Lucinda Kelly (Right)


COO,

James Kenny (Left)
In collaboration with The Completely Group, Popertee is offering a limited number of free one-week data reports to new customers which will measure their in-store audiences.

To register your interest, email hello@popertee.com with

Completely Popertee

in the subject line.
Different Magazine | Issue 14