edinburgh's
retail
renaissance
A major retail-led mixed-use development currently under construction in the heart of Edinburgh is set to bring physical, cultural and social transformation to the city centre.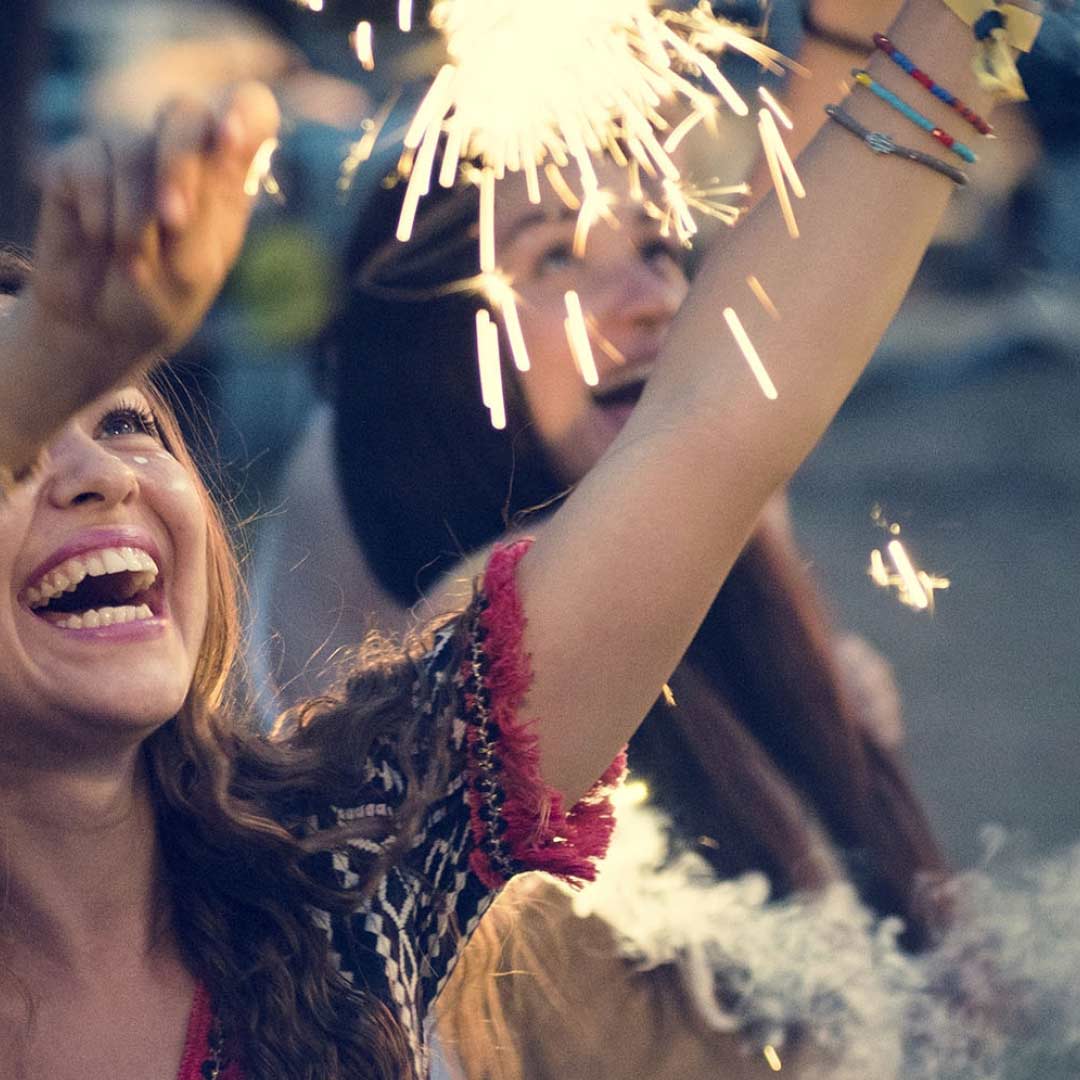 Nine event spaces spread across the development will be available free-of-charge to the major festivals.
Large-scale regeneration in a World Heritage-designated city centre is always likely to bring with it a fair share of challenges. While elements of Nuveen Real Estate's 1.7 million sq ft Edinburgh St James scheme have provoked lively debate, the project is now entering its final construction stages, ahead of phased opening from Autumn 2020 onwards.
First to arrive will be 850,000 sq ft of retail and leisure space, followed by residential apartments, a cinema, an aparthotel and Scotland's first W Hotel.
"Edinburgh was one of those very rare places that had never really had a major retail development within the city centre," says Martin Perry, Director of Development at Edinburgh St James. Originally conceived just before the global recession, and based on the redevelopment of an ailing 1970's-built shopping centre and office complex, Edinburgh St James was arguably ahead of its time, as those drawing up the plans understood that for the new retail to succeed it would have to be surrounded by a critical mass of complementary uses.
"The philosophy behind the project is to integrate not just from a physical perspective (the streets, places and public transport systems around the scheme), but also to be an integral part of the cultural and social life of the city. The benefit to the city is that it creates a proper sense of place and a proper community," Perry explains.
To help build the project's cultural identity the developer set up a formal partnership programme at the start of the scheme and invited participants, including the city council, each of the city's 11 major festivals, the airport, the cruise liner terminal and tourism bodies, so that Edinburgh St James could become integrated into the city's cultural calendar. Nine event spaces spread across the development will be available free-of-charge to the major festivals, who are expected to make use of them for two-thirds of the year.
1 billion
1.7 million sq ft
850,000 sq ft
A view of Edinburgh St James from above
Perry says: "The events spaces are designed to be plug 'n' play ready, so they can be set up very quickly, and will stage a variety of events – some covered, some open. Opening our spaces to allow others to use them for much of the year is a slightly unusual and possibly unique approach, but that's how we believe cultural integration will happen."
A similar approach is being taken to encourage social interaction. The development is permeated by through routes to encourage people to visit the scheme even if they are only passing through, and the central hotel building will have a freely-accessible rooftop public viewing platform that will give unique panoramic views over the city.
Sustainability has been a key consideration for the scheme, which will have its energy needs met by its own gas turbine-driven combined cooling and heating plant, which will transfer excess energy in some parts of the development to heat other parts. Other features include 400 cycle bays with showers for staff, parking spaces for the city's car club and provision of 150 electric vehicles. Perry adds: "We're trying to get standards as high as possible and carbon as low as possible. Crucially, our buildings are capable of multiple uses in the future. So, for example, a car park could become leisure or retail space further down the line. We see that as being much more sustainable than building something that has to be knocked down when the use changes."
Sustainability has been a key consideration for the scheme, which will have its energy needs met by its own gas turbine-driven combined cooling and heating plant.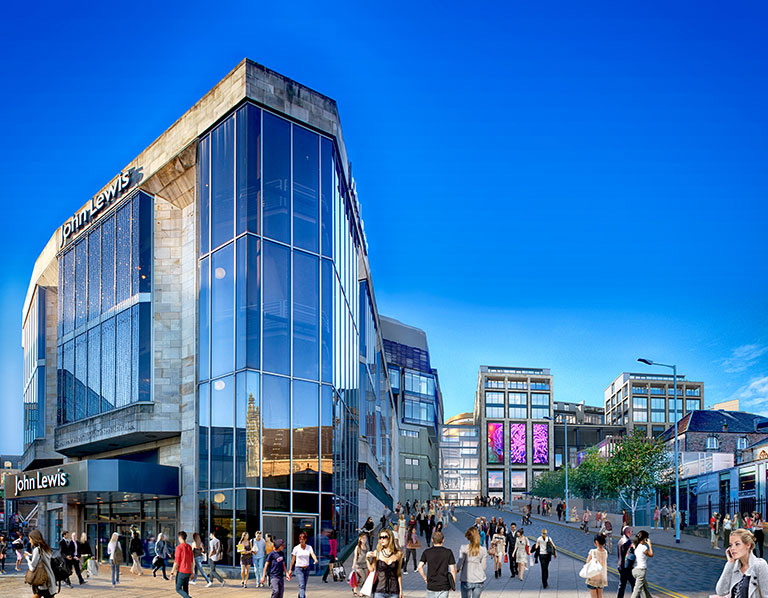 John Lewis & Partners will be the anchor tenant
The biggest challenge facing the project from the start was to keep existing retail tenant and anchor of the new scheme John Lewis & Partners trading throughout the redevelopment programme. Most similar-sized developments relocate existing tenants during the construction phase, but as there was nowhere for the store to go to, and temporary closure wasn't possible on cost and employment grounds, there was no alternative but to develop around the current store. This has been achieved by temporarily reversing the front and back of the store, so that shoppers can easily continue to access the building, while construction crews can work unimpeded around them. "We agreed to underwrite the store's profitability during the development period, but it has actually worked out much better than we expected," says Perry.
Maintaining good relationships with the general public has been a success, thanks to a well-prepared communications strategy, which has included a 24/7 instant response telephone line, so that problems can be immediately identified and dealt with. Perry is justifiably proud of the fact that, three-and-a-half years into the build phase, no complaints have been received from local councillors, as all issues have been attended to directly by the developer.
Edinburgh St James at a glance
£1bn investment

value on completion




1.7m sq ft

total scheme size




85

retail units




30

leisure units




5-screen

Everyman cinema




152

apartments




75-room

aparthotel




244-room

W Hotel




3

new public squares




9

public events spaces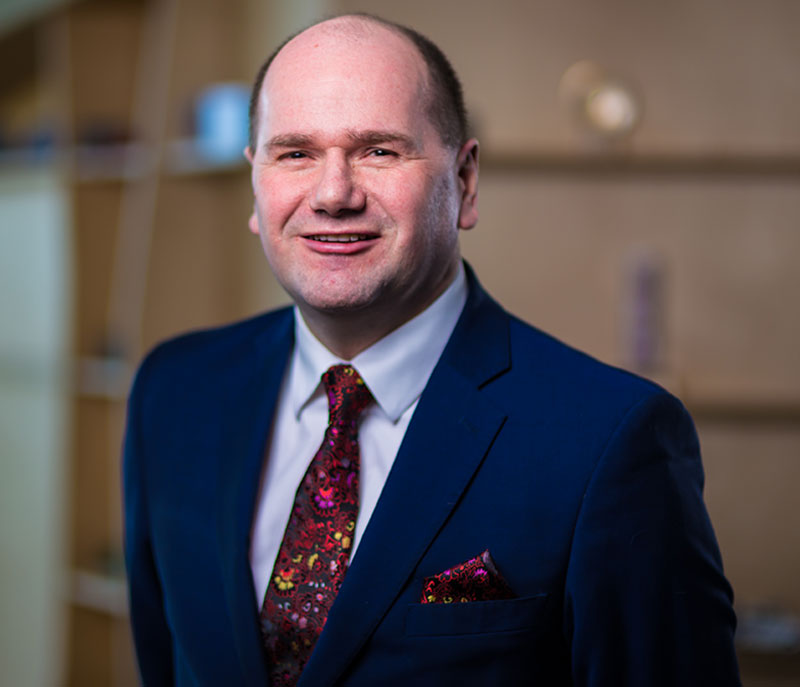 Martin Perry


Development Director
Edinburgh St James
Embarking on similiar projects?
Perry has the following tips:
For a local authority-led schemes: work to a full financial appraisal from the beginning (and stick to it rigidly) and invest early in communication and engagement throughout the whole project to ensure your neighbours are kept onside.
Expect to be flexible and to invest by putting your hand in your pocket early on.
Allocate project champions. Ideally have one who is a politician and another who is a senior officer in the local authority.
Keep your investors on board. If you lose their trust, you'll lose the project.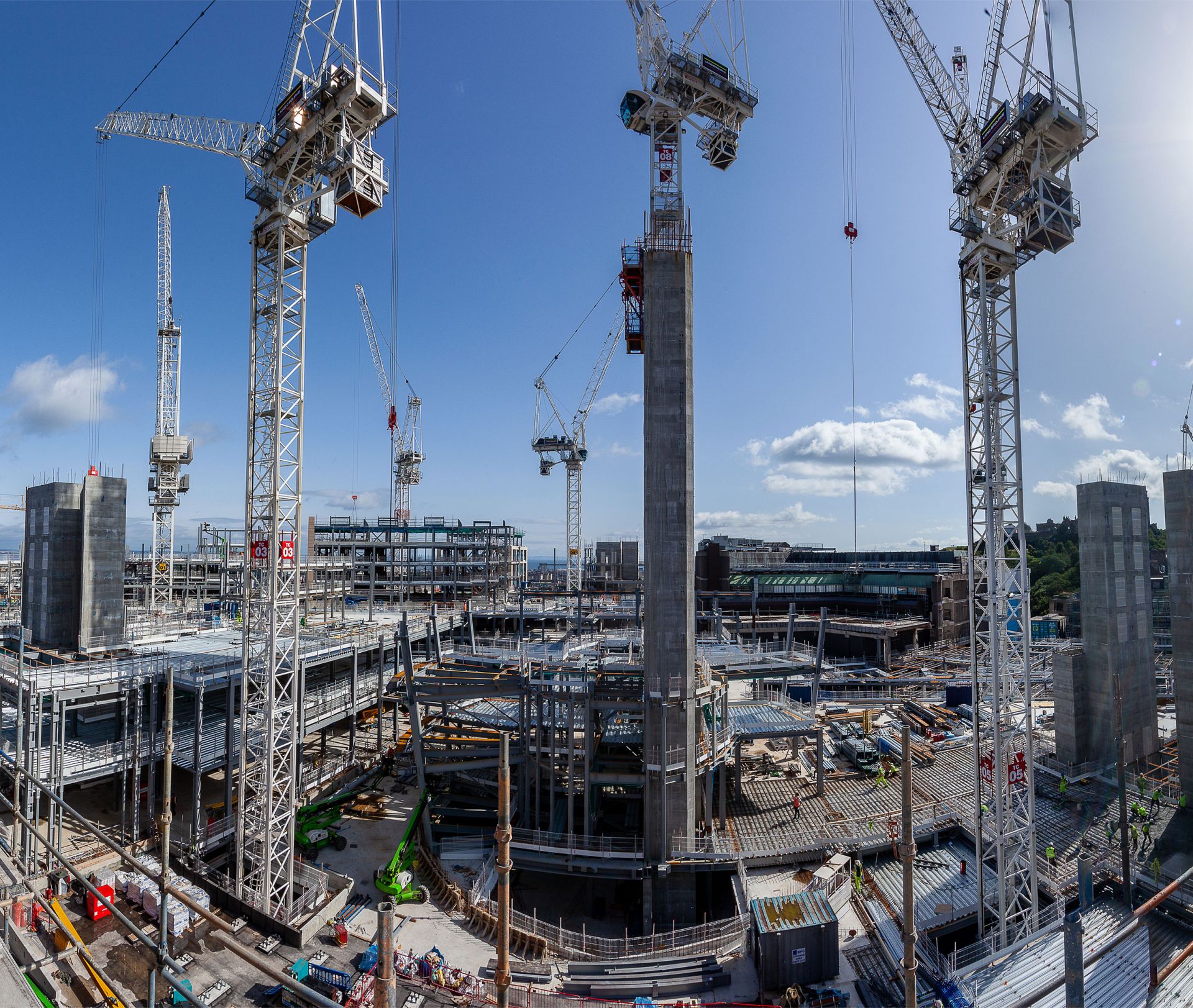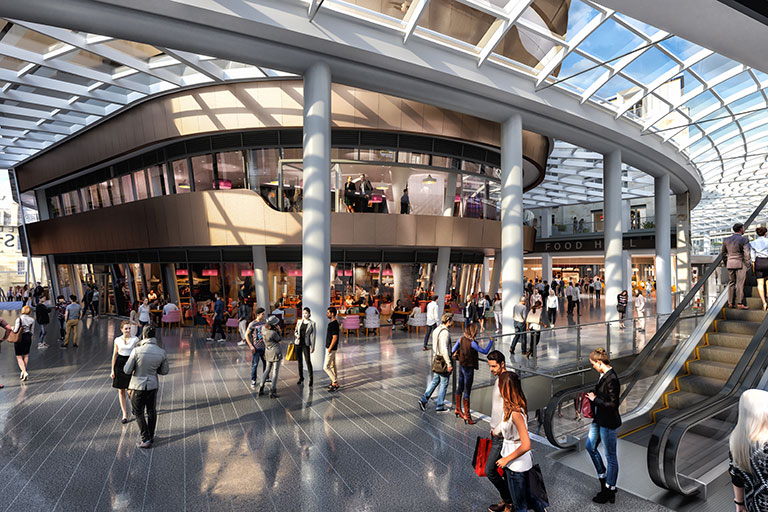 Different Magazine | Issue 14