Street food heads indoors
From bao to biryani, falafel to fried fish, Street food has become hugely popular in the UK. But what hasn't changed is our weather so many of the stalls are now heading indoors...
Street food is certainly at the core of the food market and hall phenomenon
Pinpointing exactly when food markets and halls became 'a Thing' is tricky because of the sheer variety of concepts evolving in different places at similar times. Jack Brabant, founder of Birmingham's Digbeth Dining Club, which opened its doors back in 2012, reckons the industry came into its own around 2008. "A decade ago no-one knew what street food was, whereas now it's bang on-trend and a lot of people are trying to jump on to it," he says.
Street food is certainly at the core of the food market and hall phenomenon, yet it was an organic, widespread appreciation of food culture by a diverse range of people in different countries that really ignited an appetite for a new way of eating out.
"It's very much a consumer-driven phenomenon," explains Thomas Rose, Cushman & Wakefield's head of leisure and restaurants, who advises some of the sector's major players, including Time Out Market and Amsterdam's Foodhallen. "The concept came about because people were desperate for more experience and something that's constantly changing."
Now an ever-widening array of venues is mushrooming from the USA to the edges of eastern Europe, with the UK, and London in particular, centre-stage in the food market and hall revolution. Operators and industry experts agree that there is no one-size-fits-all template, so diversity in the look and feel of new venues is certain.
Ironically, that diversity also makes categorising the burgeoning market something of a challenge, though two broad types of venue are emerging. Those which are predominantly outdoors, and often temporary or pop-up in nature, are likely to be referred to as food markets. And those which provide, according to Rose, "communal, sheltered seating, available all year round, surrounded by a range of food offers" will tend to be badged as food halls and are widely expected to see the strongest growth.
Arguably keeping its options open with its name is expanding UK operator, Market Halls, though founder and chief executive Andy Lewis-Pratt is confident food halls will catch on as the generic term. And he is optimistic about the concept's expansion prospects: "When we started, we thought London might support one or two, but now we've seen that the majority of our customers come from within a 10-minute walk radius we think we may open up to 10 in central London at locations which have a critical mass of office workers and shoppers."
London may be at the epicentre of the food hall boom – latest forecasts from industry insiders suggest at least one will appear in each of the capital's 32 boroughs – but the rest of the UK is likely to follow suit, with Market Halls alone indicating it could open up to 50 venues in regional cities and tourist towns.
At least one will appear in each of the capital's 32 boroughs
Wherever new food halls appear the most successful will almost certainly combine three key elements:
A building of architectural merit – it could be modern or classical, but the environment will be striking enough to create a wow! moment.
Close to major transport links – it is true that punters will still make their way to places off the beaten track, but the benefit of having them delivered to the doorstep can't be overstated.
Location in a cool, demographically-diverse area – places where people are genuinely interested in food will always win out over those (for example, pure office districts) where speed of service or brand uniformity are prized.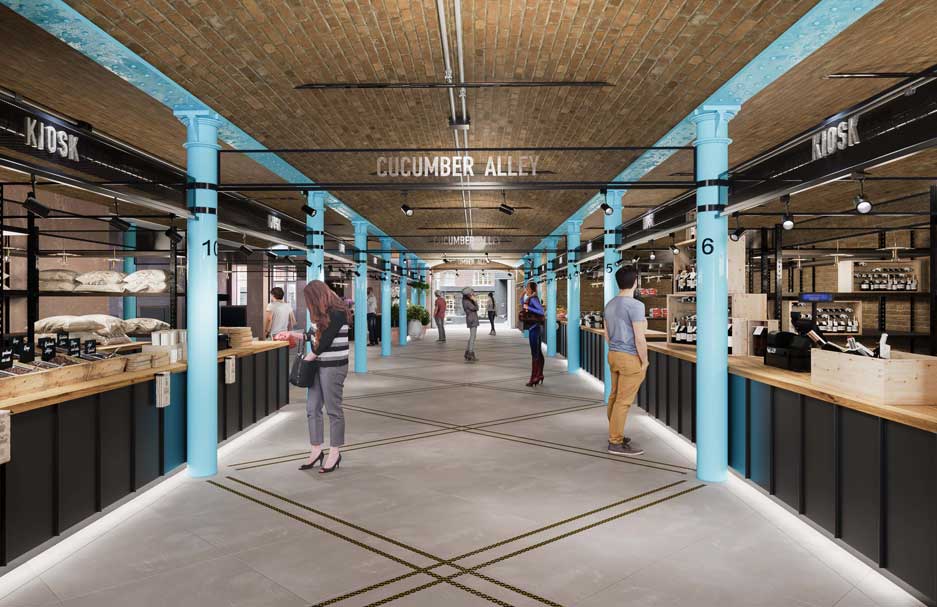 Seven Dials Market, Cucumber Alley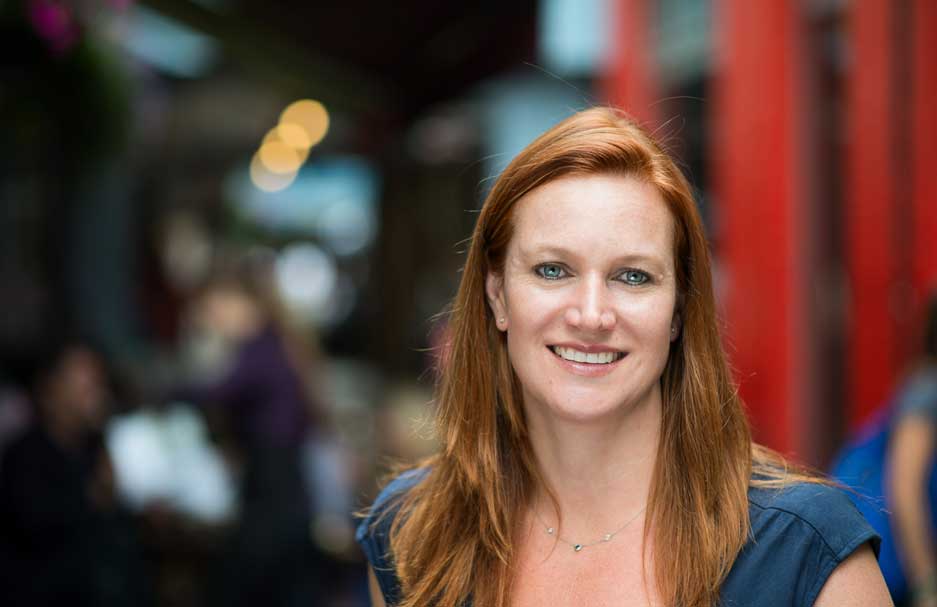 Julia Wilkinson, Shaftesbury
Landlords have already recognised that food halls are not suitable for certain types of spaces, though they are increasingly sold on the benefits where the location is right. London landowner Shaftesbury, for example, which has chosen established street food operator Kerb to open its Seven Dials Market this autumn, says a similar outlet elsewhere on its estate is unlikely. But, adds Shaftesbury portfolio and group restaurant strategy executive Julia Wilkinson: "Although the value of a food market is not quantifiable in numbers terms, we know that when you have a strong food and beverage hub it encourages dwell time and also brings in a new audience."
A closer alliance between food halls and traditional retail areas is therefore likely, but whether Europe will gravitate towards a US-style model (where food halls are replacing shopping centre food courts) is questionable. Market Halls is testing the waters, with a dedicated mall-specific sub-brand due to open at intu's Lakeside later this year. Chief executive Lewis-Pratt believes: "Forward-thinking landlords will see us as a new type of anchor, perhaps even replacing a department store."
LCR's Waterloo.London development
Some retail experts caution that the link with the retail sector shouldn't be overplayed, and warn of the potential pitfall of locating food halls in failed retail space. Conversely, there is a consensus that food halls could be an important part of the mix for new retail-orientated developments. LCR's decision to pre-let space to flagship brand Time Out Markets at its 140,000 sq ft Waterloo.London [sic] scheme highlights the point. "This redevelopment of the former Eurostar passenger terminal will deliver a critical mass of new retail and dining space to the area that will give people a reason to come to the South Bank at Waterloo other than to catch a train," says Matt Martin, retail and leisure partner at Union Street Partners.
So far, most food halls have appeared as single-use spaces, similar to other commercial types of occupation. However, given their size (typically 15,000-30,000 sq ft, holding 400-600 people), it is clear, says Cushman & Wakefield's Rose, that sharing with other users – space maximisation – has huge potential, particularly with the emergence of the co-working sector. "We're only just seeing the start of this process. Food halls will evolve from simply being a restaurant space to a true mixed-use environment," he adds.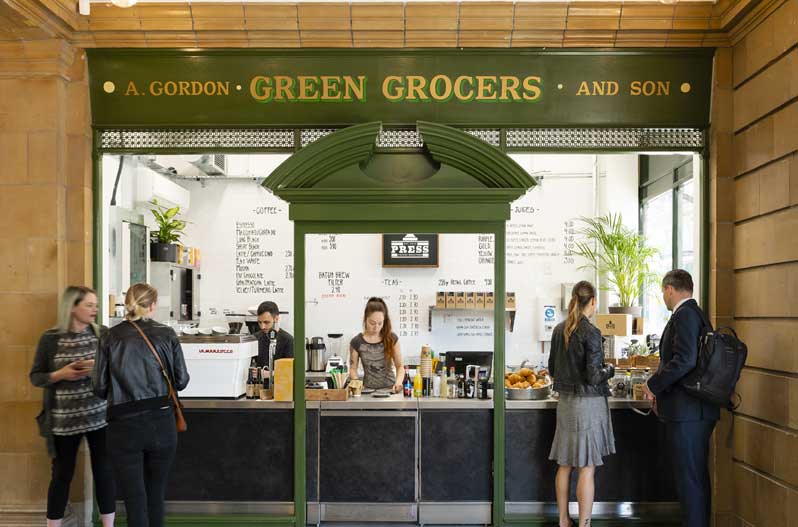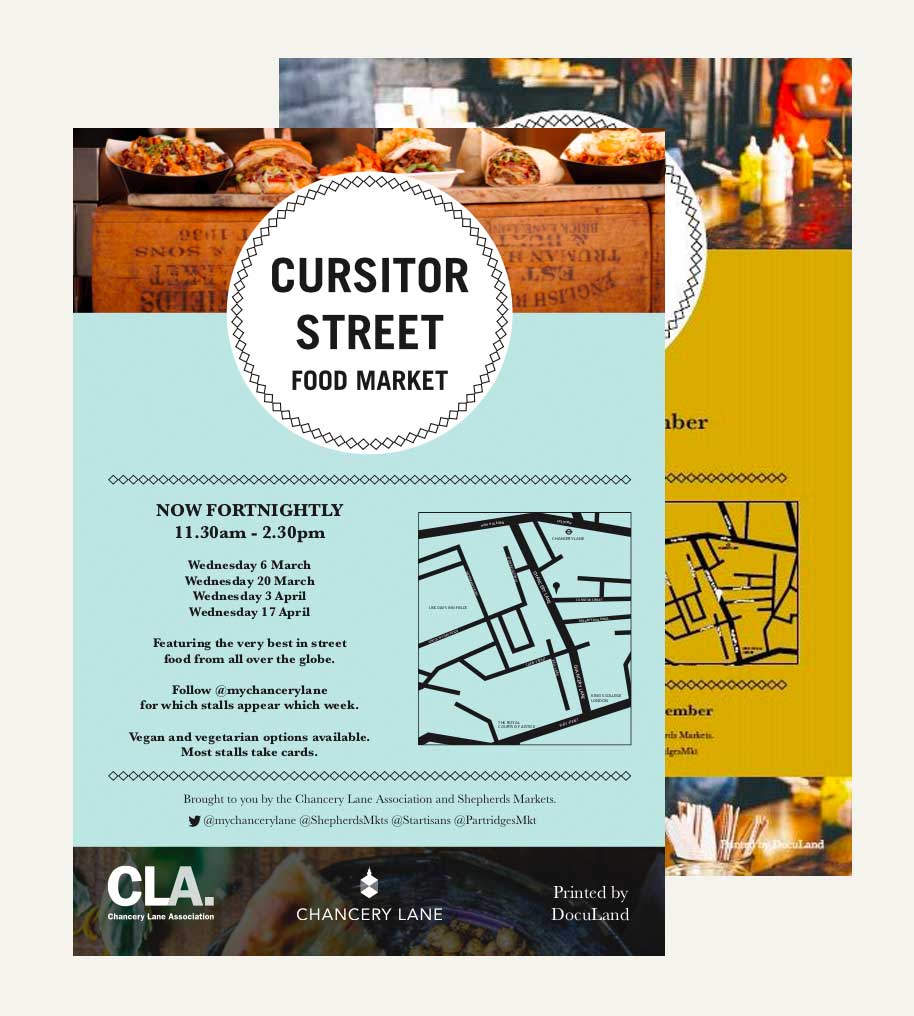 Street food will have longevity because people care about what they're putting in their mouths.
And although food halls are set to hog most of the limelight, food markets will undoubtedly also play an important part in enlivening and enriching local areas. The success of the fortnightly Cursitor Street market, off London's Chancery Lane, which started up in Autumn 2018 is a good example. Chancery Lane Association spokesperson Nicola Frost says: "We'd been working on a strategy of placemaking and identified Cursitor Street as an underused patch; the market is now very popular and we regularly have stalls who sell everything they bring."
With a decade already under their collective belts modern food halls and markets can no longer be written off as fads or short-term wonders. Key to their long-term survival is the deliberate churn of food outlet operators within venues. Their leases or trading agreements rarely exceed two years, and some are much shorter, allowing venues to perpetually refresh their offer. Ultimately, though, it is consumers who will determine the sector's long-term fate and right now its prospects look very healthy indeed. As Digbeth Dining Club's Brabant observes: "The UK is a country that takes notice of what it is eating. Street food will have longevity because people care about what they're putting in their mouths."
Different Magazine | Issue 13