Neil Barber explores the role of heritage settings in creating an authentic modern retail experience
The challenges facing UK retail sector are well-documented. The causes are numerous, but one of the key drivers behind the disruption that is re-shaping the industry is changing shopper habits. Reports of the demise of bricks and mortar retail are, however, somewhat exaggerated. Even as consumers move towards online in growing numbers, the preference is still overwhelmingly in favour of physical channels. Now, more than ever, retail destinations need to provide a compelling reason for customers to come and visit, and heritage settings offer a potential solution.
The role of emotion in purchasing decisions cannot be overstated. For decades, marketers have used emotions to influence consumer behaviour to their advantage. Given this, fostering a stronger emotional connection between shoppers and retail destinations is pivotal to the survival of the sector. In terms of our built environment, one of the most interesting strands of the subject is what role can historical sites play?
The power of experience
Heritage buildings tend to be detailed and visually distinctive which helps to instil a sense of character. They bear the imprint of the surrounding community and its history, a claim which significantly fewer modern buildings can make. Without this dimension, retail destinations are physical entities which hold little emotional appeal and are therefore, less likely to resonate with the public. It may seem obvious, but people are more likely to want to spend time in places that are unique or which go beyond the conventional shopping centre model. Shoppers respond to experiences, and attractive heritage surroundings are a powerful tool in driving footfall. Crucially, these are also incredibly difficult to replicate online and are a key differentiator in the face of competition from e-tail.
A notable case-in-point is the Cornhill Quarter development in Lincoln, which is focusing on reviving the traditional Victorian streetscape with a mixture of national and local, independent brands.
Authenticity can go a long way for brands
Consumers want to be inspired. In an era where consumers are becoming less and less loyal to brands, with this trend particularly pronounced among Millennials and Generation Z, authenticity is a powerful tool in connecting with customers on an emotional level. Since physical stores are the embodiment of a brand, they must somehow capture its values and transmit a sense of authenticity. This becomes even more important when the target consumer is said to be more 'conscious' and premium-focused. Heritage buildings are part of the historical fabric of the communities in which they exist and are therefore inherently authentic. Buildings of this kind have powerful emotional connections that are rooted in history, creating a halo-effect of sorts.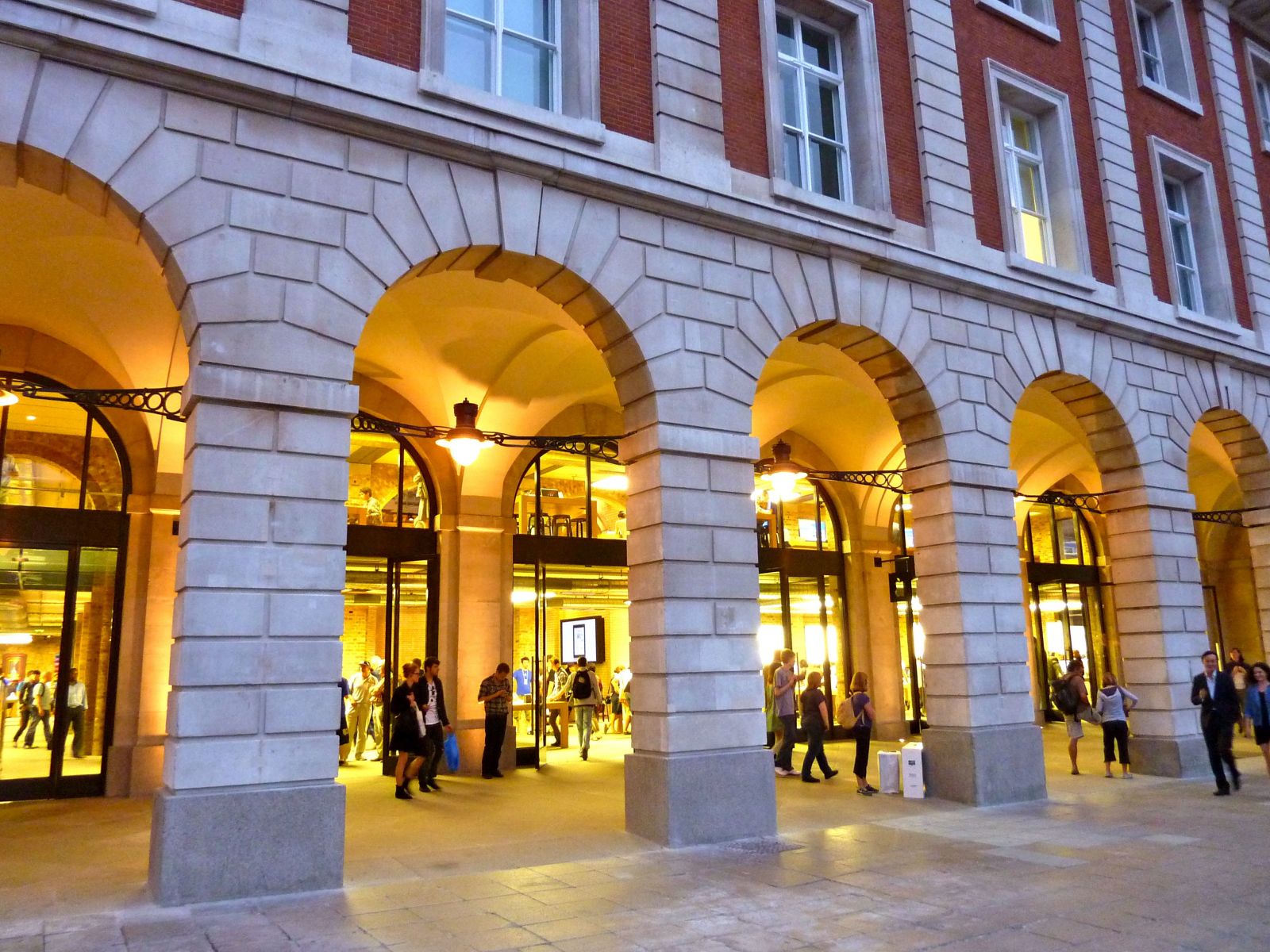 Apple store Covent Garden
An example of where this has worked particularly well is Apple's Covent Garden store. Opened in 2010, the Grade II listed building on The Piazza was refurbished and given an unmistakable Apple re-vamp, while retaining many of its original historical features. This landmark choice of location gave the outlet the unmistakeable air of prestige required to mark the opening of Apple's 300th branch. The salient point here is that while people still want to enjoy the comforts of technology and modern life, heritage settings convey a certain gravitas that goes hand-in-hand with premium retail experiences.
A thoroughly modern retail experience
Consumer expectations and what people are looking for in a shopping experience have changed radically in recent times. All of the above points in favour of heritage still apply, however, the growing trend towards mixed-use developments is one which cannot be ignored. Once again, this links back to a change in consumer habits, at a time when any purchase is a mere click away. Mixed-use developments which comprise food and beverage, leisure, and public space address a broader range of consumer uses and provide a more sustainable alternative to exclusively-retail spaces. Spaces which meet both the functional and emotional needs of their intended occupants will enjoy greater longevity than their single-use counterparts.
Occupier needs were at the very heart of Cain International's thinking for Islington Square, which was designed as a quality and classic hub of contemporary urban living in a heritage setting.
Occupier needs were at the very heart of Cain International's thinking for Islington Square, which was designed as a quality and classic hub of contemporary urban living in a heritage setting.
While the scheme offers all of the modern conveniences that sophisticated urbanites now come to expect it boasts a timeless charm that comes from its historic design, which was painstakingly restored to its former glory. With a level of attention to detail and meticulous focus on aesthetics rarely seen in modern retail spaces, Islington Square has all of the ingredients necessary to enrapture the discerning high-end consumer. This is something which appeals greatly to brands such as Cos, who were attracted to the Grade II listed former post office building at the entrance to the scheme from Upper Street for this very reason. Here is an example of a development that goes beyond mere functionality, one in which every feature has been carefully chosen to appeal to a deeper set of changing consumer needs and habits – the heritage-based design is simply a reflection of this.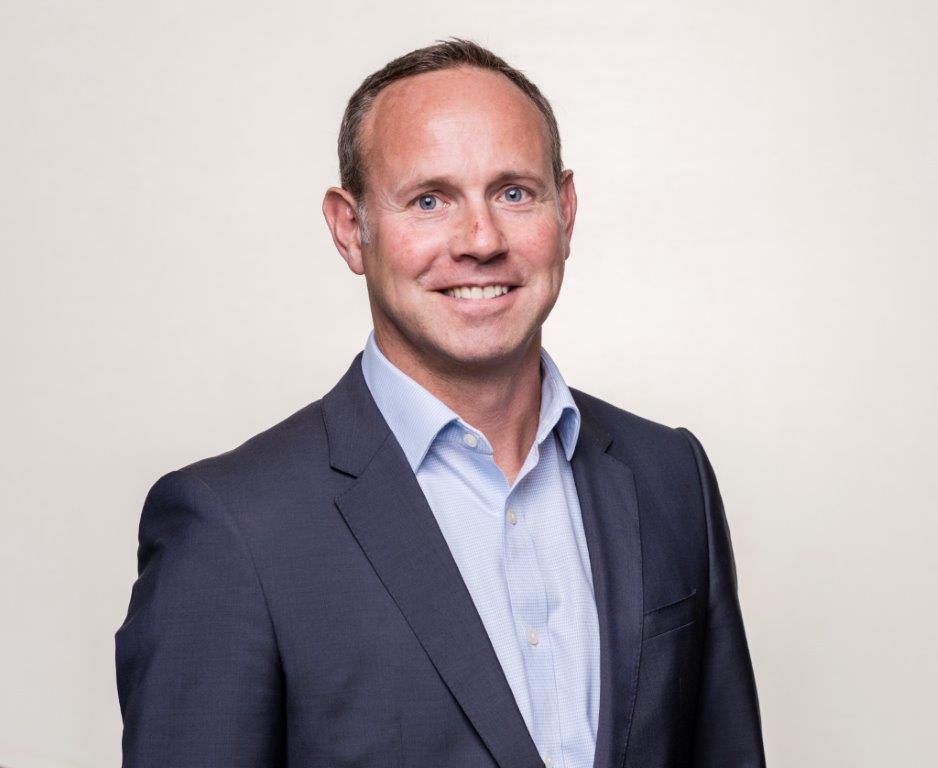 Neil Barber
Leasing Director at Cain International