Lawrence Hutchings of Capital & Regional is leading a campaign to reclassify shopping centres, but his reasoning is about much more than valuations.
"We never hear consumers refer to our venues as 'secondary shopping centres'. We never hear retailers saying: 'I really want to be in one of your secondary shopping centres'"
This pithy observation from Lawrence Hutchings encapsulates why Capital & Regional – an owner of seven shopping centres across the UK and with a 20% stake in an eighth – wants a different way of looking at non-regional, typically town centre located assets. The 'secondary' label, he points out, means nothing to the people who matter: the retailers and the shoppers.
"The classification we want to move to recognises that there are good and not so good regional shopping centres; there are good and not so good community shopping centres. It's about looking more closely at the factors that really count - trading dynamics, access, nearby competition – not just an arbitrary classification based on scale or age."
Talking about 'community' is very much in vogue in the retail property sector at present, but Hutchings and his team are taking a forensic approach to what their catchment communities want.
"Through extensive research we're gaining a very deep understanding of what the requirements are of that specific catchment, and then tailoring our offering. When we say our offer, not just the stores that are there, but all the services that we provide."
Capital & Regional's £1bn portfolio of assets comprises more than 900 retail units in eight centres which attract around 1.7m shoppers each week. The initial pilot research studies have been throwing up some interesting findings.
"I've been in this business for 28 years, you'd think there'd be very few things that would surprise me after that length of time. But in Blackburn when we asked what people wanted, one of the top requirements was to have make-up lights in the women's changing rooms, and that's something I'd never heard before.
"In Ilford, we trebled the number of parents with prams visiting the centre simply by increasing the size of the parking bays. We knew we didn't need as many bays as we had so we made more of them bigger and therefore easier to use for visitors with children and the footfall has risen substantially. It wasn't expensive: paint and signage. That type of feedback speaks about the local community and how people use our centres."
The impact of these initiatives are reflected in the footfall figures. In Maidstone footfall went from being down 6% to up 6%. Ilford saw a similar transformation from a negative 7% to a positive 5%.
"People in these communities have a very, very clear view of what they want to see in a community shopping centre."
Hutchings observes: "People in these communities have a very, very clear view of what they want to see in a community shopping centre. But they also have a very clear view of how they use a community shopping centre, and how they use a super-regional shopping centre. And they'll say to us: 'Look we're with you once a week, but we're at Westfield Stratford once every four to six weeks. This is what we get from Westfield, and this is what we want from you'.
"And those requirements are fundamentally different."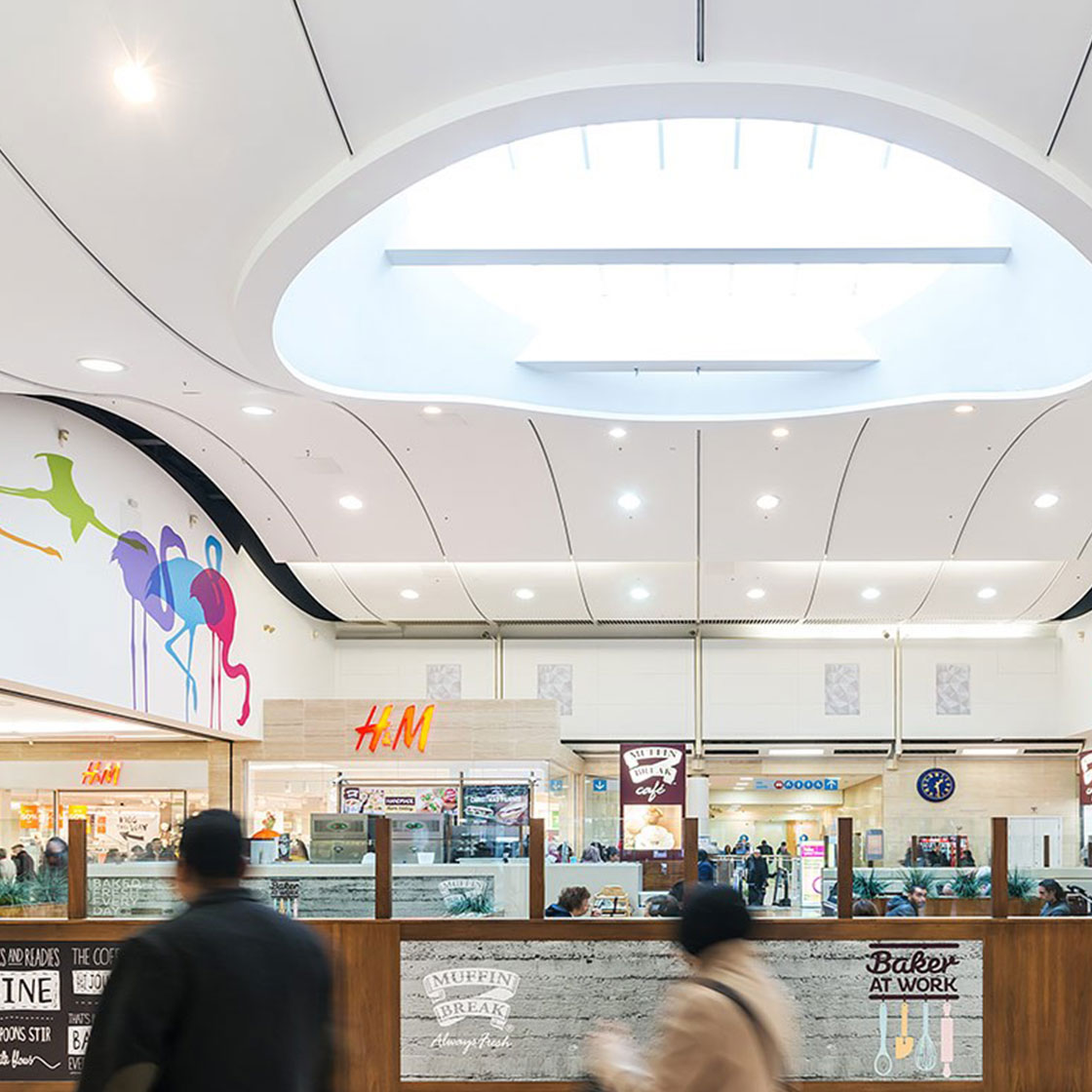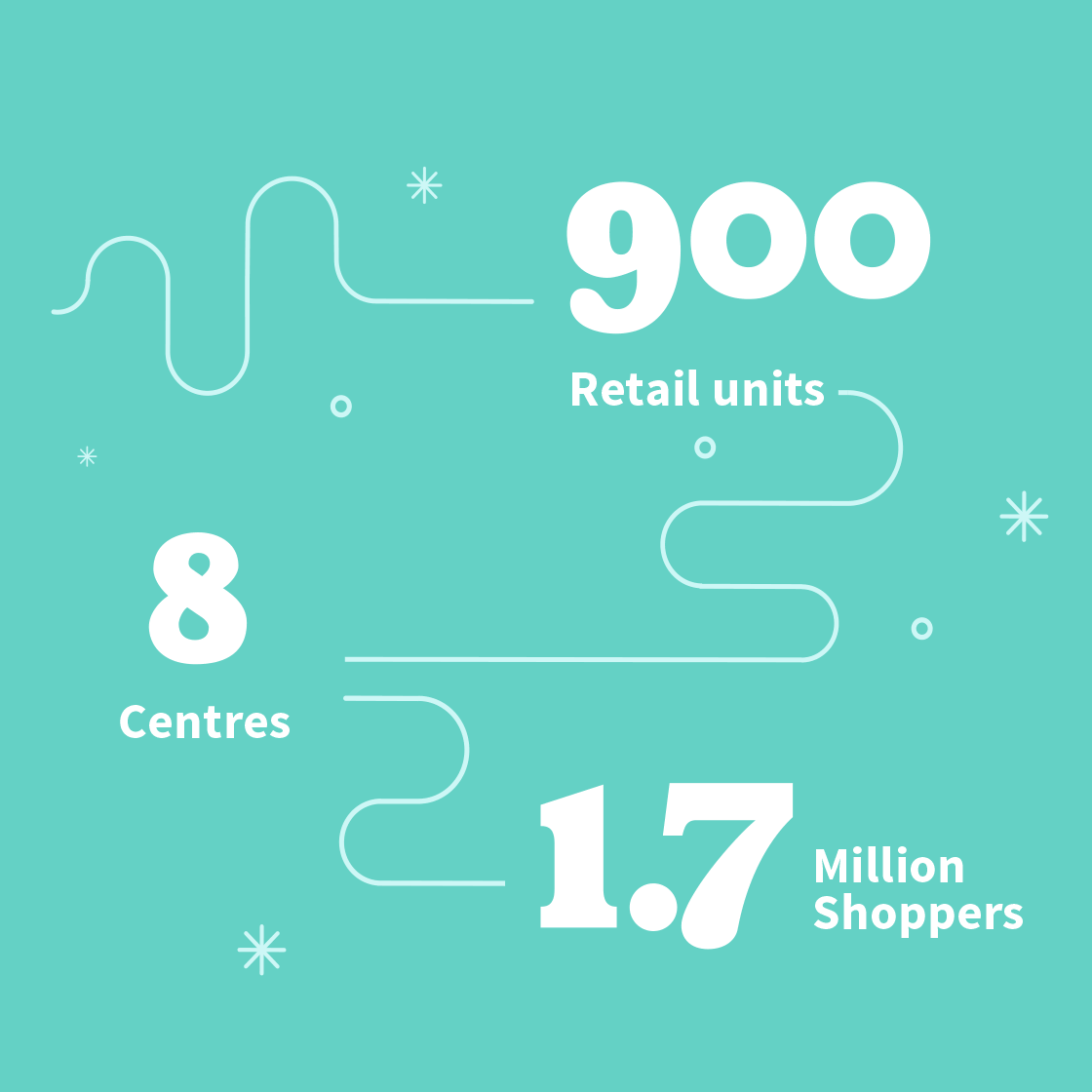 This research-based approach is now being rolled out across more of the company's centres. In Luton a grab-and-go food area is being added while in Hemel Hempstead a family-friendly precinct is being created.
"We've got more than 50 projects scheduled. They're all modest - £3m-6m typically - so it's manageable capex but they're having a very positive effect on footfall and providing a 9% yield on cost for us. We did 40 leasing transactions in the first half of the year in what has been one of the most challenging markets of all time."
Shopping centres are becoming distribution platforms
The location of the centres – predominantly in the middle of towns – has also meant that they have been able to capitalise on the need for click-and-collect. The business has seen a growth in parcel collection from the company's centres of around 35%.
"Shopping centres are becoming distribution platforms. It's about facilitating the easy flow of merchandise from retailer to consumer and potentially back again – dealing with returns.
"Every retailer we speak to says that it's more profitable for them to sell something in a store than it is online, because they're paying for delivery and 30% of fashion comes back, so they're paying for reverse logistics. And that's before we start talking about what state the product is in when it comes back to the retailer? And can it be sold as a first item? Or does it need to be sold as clearance? Or is it wastage? So, we can mitigate those challenges for retailers and generate revenue from it."
"We have strong retailer demand especially from the non-discretionary retailers, or 'needs-based' as we like to say. Fulfilling a need for 'life's essentials' is a large part of what we are increasingly doing, but that isn't all. We have very strong fashion basics from Primark to TK Maxx and H&M to JD Sports and Sports Direct - things people need to shop for on a regular basis. Fresh and 'grab and go' food options are also important, as are personal and professional services. A major factor for retailers is that our occupancy costs are significantly lower than the larger malls, enabling retailers to deliver higher profits and act as the 'engine room' of their businesses, which is how many retailers refer to us."
The company is also considering how it can further diversify its offer, for example through providing co-working office facilities in centres.
"In Maidstone, the council are operating a co-working facility in the office building that sits above our centre, and we're looking at something similar in Luton. Is there a co-working opportunity? Again it's a location-based solution. If there's a need for co-working and supply doesn't exist, then can we fill that gap?"
Integrating hotel accommodation is also proving to be another profitable diversification.
"We've got a very successful 80-room Travelodge hotel in Wood Green which has just opened and they already want to create another 80 rooms."
There are also residential development opportunities: the company has identified scope for 700-800 apartments across its sites in Ilford, Walthamstow and Wood Green. So, it's clear that the community shopping centre model is going to change fundamentally in terms of how it looks and works.
Local authorities will have to play a major role in enabling these transformations, and Hutchings is positive about the attitudes he's encountering.
"It's refreshing to speak to a lot of councils because they are really switched on to this. They acknowledge that high streets are going to reduce in size effectively, because we're over-shopped as a nation.
"Our business is becoming more dynamic, and that's exciting. We're not just providing space we're looking for great retailers with great ideas or products to enable us to curate or tailor our offer and become an essential part of the communities we serve – part of their fabric."